MSURA Groups and Activities
Family Genealogy Group – This group will determine where they will meet once each month as well as time and day.  All people interested in family genealogy are invited. Build a family tree on a desktop and update it from anywhere; illustrate family stories with photos, documents, and videos; create and share timelines, charts, and reports; easily sync family trees and discoveries with Ancestry.com online data.  Contact Cathy Estrada cje1026@yahoo.com at  (517) 256-3733
Walking Group - Interested in walking with fellow retirees, Contact Rick Vogt,  vogtrick@comcast.net
MSURA Book Club  Under the leadership of Rebecca Townsend the MSURA Book Club first met in August 2015. The group meets once a month with lively discussions about the selected book. The group would eagerly welcome new members. If you are interested, please contact Rebecca Townsend, at townse44@msu.edu. If you would like to see our entire list of books read, Rebecca would be happy to email the list. 
Friends of the MSU Amateur Radio Club
FOMARC@groups.io
  A group dedicated to supporting the Michigan State University Amateur Radio Club. We are alumni and friends who are amateur radio enthusiasts and fans of the student run organization at Michigan State dedicated to our "essential avocation". We also provide resources for anyone interested in obtaining a license and joining the hobby. 
Sherlock Holmes/Greek Interpreters Society Special Interest Group
Have you ever been tired and exasperated by daily life in the year 2014?
Would you like to take a temporary breather from the stresses and strains of today's 24/7 electronic culture?
Do you enjoy reading about and attempting to solve mysteries?
If you answered "yes" to any of the above questions, then you might enjoy attending and participating in the next dinner meeting of the East Lansing Sherlock Holmes Society. Founded in 1943 and named in honor of the MSU Spartans, the local chapter took the name of one of author Arthur Conan Doyle's fabled stories and became The Greek Interpreters of East Lansing. The group typically meets three times a year to analyze one of the Sherlock Holmes adventures over a relaxed dinner at a local dining establishment. The story for the evening is announced to members in advance, and folks gather to discuss interesting aspects of the case in question. For further information or to join contact Shari and Jim Conroy at jconroy45@gmail.com.    web site the greekinterpreters.org
Travel Discussion Group -   If you would like to participate in a travel discussion group, please send your e-mail or phone number to Laurena Hoffmeyer Email: hoffmey3@msu.edu. Experience has shown that it is much easier to communicate with a group via e-mail, so that is the preferred contact method.
US Military History Discussion Group  meets in the back room at the Grand Traverse Pie Co., corner of Hagadorn and Grand River, East Lansing, at 3:00 PM on the second Friday of each month.  All people with an interest in American military history are invited.  Contact Al LeBlanc at aleblanc@msu.edu or leave a message at (517) 655-6454 to be added to the e-mail or phone list.
DIRE HUMAN NEEDS OVERSEAS INTEREST GROUP Members or others with an interest in dire human needs overseas are invited to join the group. Group discussions will be informational in nature and may lead to interest group action. Dire needs include, but are not limited to, clean water, food, shelter, medical care, and other commensurate needs. If interested, contact Bill and Linda Schoenl at schoenl@msu.edu.
Knitting Group
The Knitting Group meets every other Tuesday from 1:00-4:00 p.m.  Please call Rosemary Pavlik at (517)882-2030 for more information.
MSU Faculty/Staff Golf Activity  The purpose is to provide a program of golf activities for its members, primarily, but not exclusively, at the Forest Akers Golf Courses of Michigan State University. Michigan State University faculty, staff, retirees and their spouses shall be eligible for club membership.  (Currently, MSU alumni who are sponsored by members are also eligible for club membership.)  Current dues are $15 a year.  Basically if a member wishes to play on the weekend (usually Saturday mornings), he or she must sign up by the end of Wednesday.  There is no obligation to play every weekend.  There is a $5 charge for participating in a weekend event. For information: email email Robert Bao at baor@msu.edu
Quilting interest group. Please email Ann Booren  (boorena@msu.edu) your interest, and what you would want to get out of this group.  Here are some suggestions for how the group might operate.  I welcome your input:
1-come and everyone works on their own projects
2-we offer some quilting lessons
3-we do group projects and make quilts to give away
4-fabric exchanges
5-a little of all of the the above
6-other suggestions
We will meet the 3rd Tuesday of the Month 1-4 PM
University Lutheran Church
1020 S. Harrison Rd., EL
Local Jazz Events Activity  Retirees that might be interested in attending jazz events and performances in the Lansing area, in addition to what is offered at the Wharton Center. Learn more about where to hear great local music (free or low cost) The E.L. Summer Solstice Jazz Festivals always a big hit with seniors and all ages. Contact: Albert and Beth Cafagna, Founders & Board Members, E.L. Summer Solstice Jazz Festival in June. Email: cafagna@msu.edu or (517) 351-6480
Tennis Activity– Heather Mactaggart <mactagga@rhs.msu.edu>  Manager, MSU Indoor Tennis Center, 517-432-8793  (without a live link). Anyone interested in connecting with the retiree group that plays at the MSU Indoor Tennis Center may contact Heather and she can point them in the right direction. Thank you for connecting tennis retirees with us!
Bike Rider Group – Have a broken bike? Need a new one? MSU Bikes provides bicycle sales, rentals and repairs to the MSU Community, including MSU retirees. They also provide education on bicycle repair and safety and work with campus planners to improve bicycle infrastructure. Go to: http://bikes.msu.edu/  Ask for Tim Potter at pottert@msu.edu We're looking for a leader to start this group. Please contact MSURA or Tim Potter if you're willing to volunteer as a leader to get it started.
r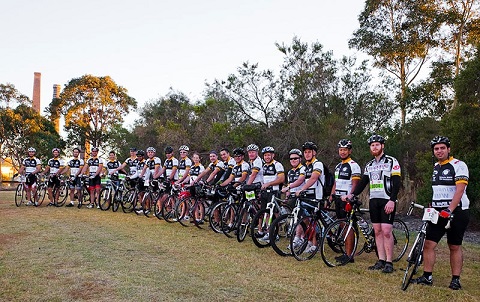 Square Dance Activity:  Square dancing is a delightful blending of both physical and mental exercise, and it is as much a stimulation of the mind as the body.  The dancing is not fast paced.  If you can walk comfortably, you can square dance.  You don't need an innate sense of rhythm, nor do you need a set of fancy square dance clothes.  If you are interested, contact Ron Hamelink at 517-927-9074 or hamelin2@msu.edu
 Flying Club Interest: Olds Forge Flyers is a nonprofit flying club based at Capital Region International Airport in Lansing, Michigan. Their website is www.oldsforgeflyers.com   The club has quite a few MSU affiliated members.  Any MSU retirees interested as a prospective student or a seasoned pilot, check out their new membership options and/or drop them a line! Contact: Fred Honhart at honhart@msu.edu